EXTERIOR
Mudguards
Minimise the risk of damage and help keep your vehicle clean and free of mud, stone chips and debris with these Lexus Genuine Mudguards.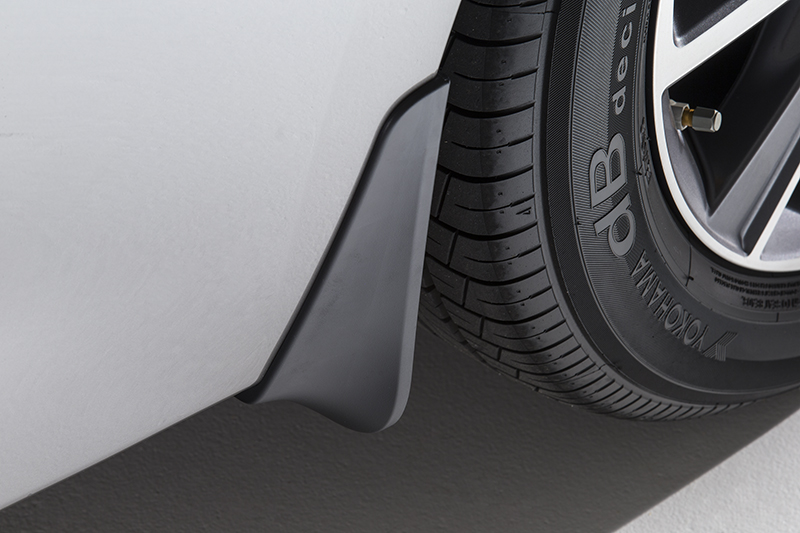 Door Handle Protective Film
Lexus Genuine Protective Film is a high-grade, colourless urethane film which is pre-cut to fit the door-handle cups of your vehicle.
This film provides protection against unsightly minor scratches.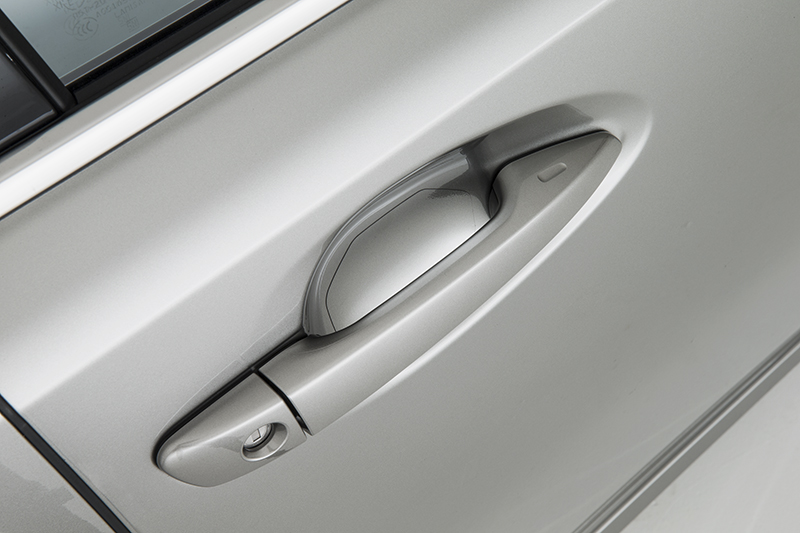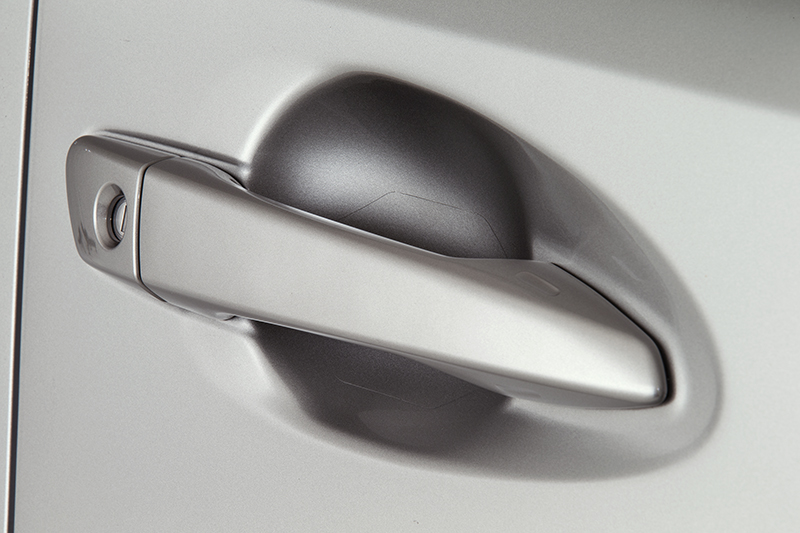 Rear Bumper Protective Film
Load and unload with peace of mind using the Lexus Genuine Rear Bumper Protective Film.
Made from a durable, UV-resistant, non-yellowing clear polyurethane protection film designed to help protect the rear bumper from unsightly minor scratches.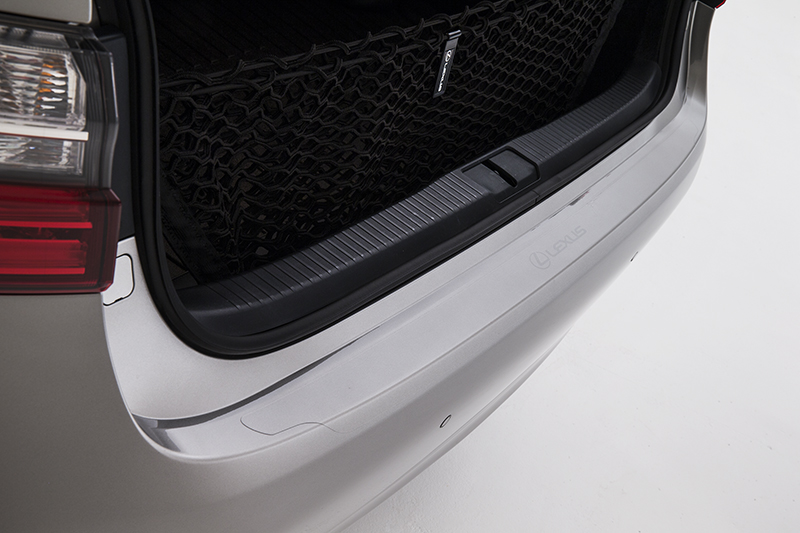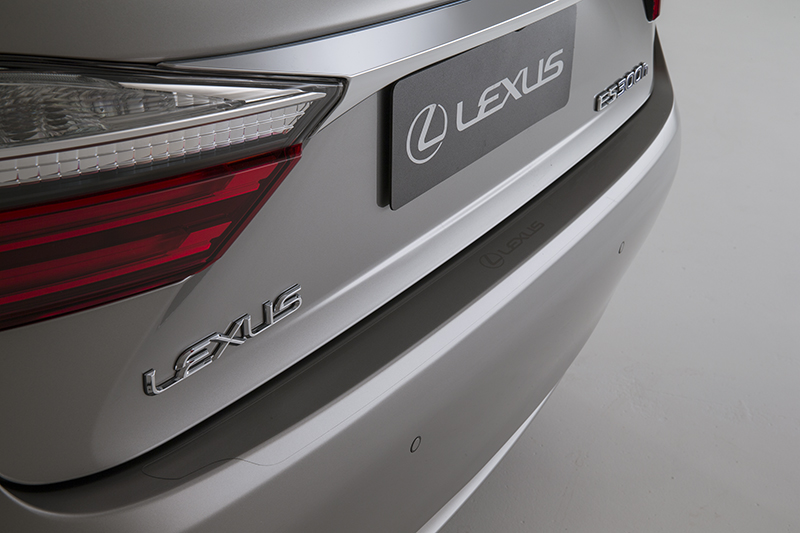 Weathershields
Tinted to reduce glare, these Lexus Genuine Weathershields offer added weather protection. Made from durable UV and impact-resistant acrylic, they are tailored to suit your ES's body contours for a neat, integrated look.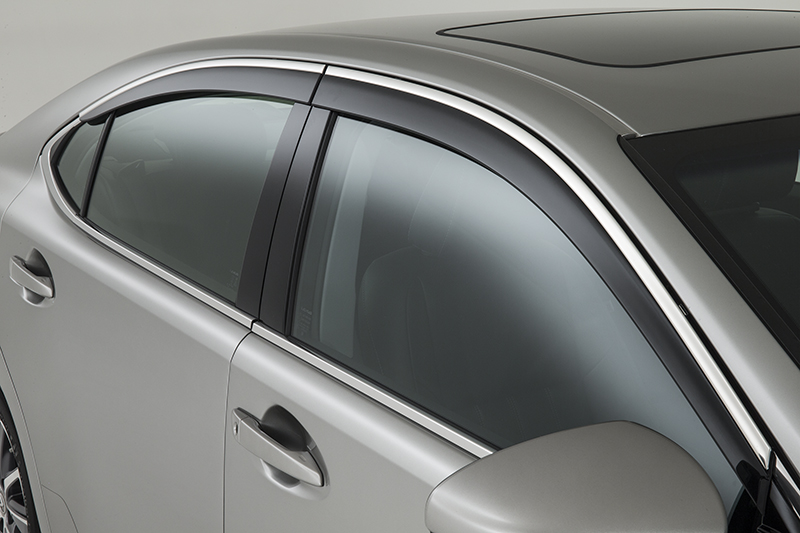 INTERIOR
Cargo Liner
The Lexus ES Genuine Cargo Liner features raised sections around the edge which helps provide protection from moisture, dirt and other debris.
Easy to remove and clean, its non-slip surface pattern also helps prevent bags and cases from sliding around.
ES 300h model shown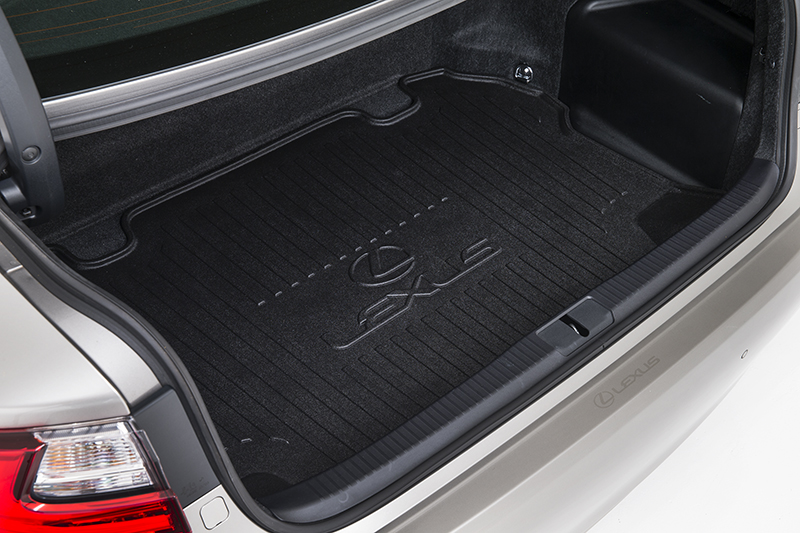 Cargo Net
Stowing items in your boot has never been easier thanks to the innovative Lexus Genuine Cargo Net with integrated storage pouch. Simply unzip the pouch, attach the cargo net to the upper mounting hooks and the net is ready to hold your groceries, sports equipment or other cargo.
When not in use, the cargo net tucks neatly into the handy pouch, which is designed to also hold other small items.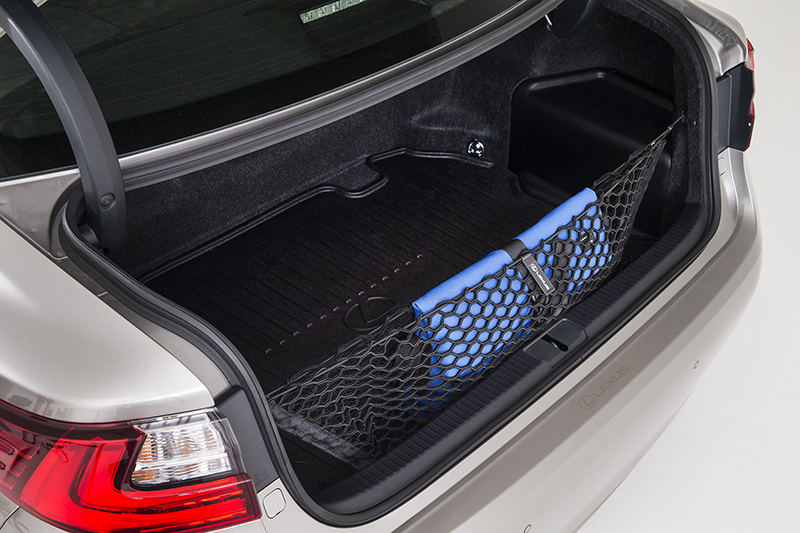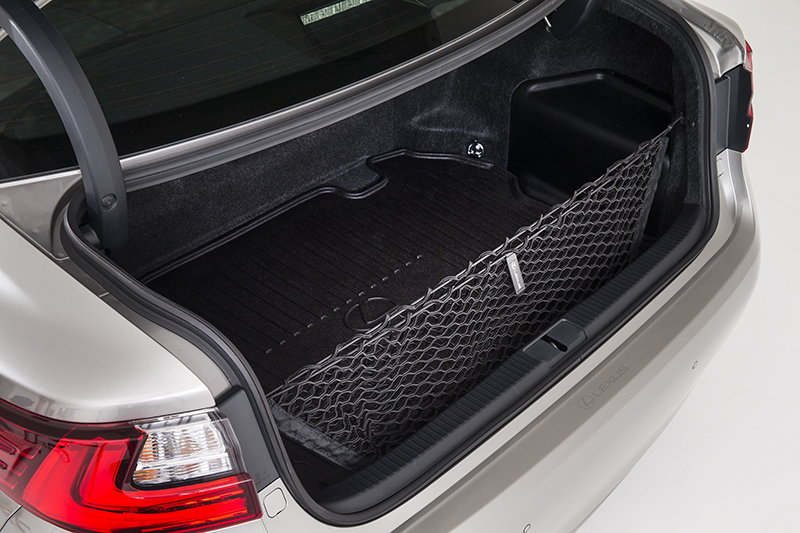 For pricing and availability on the accessories listed contact your local Lexus dealer.